G.R. Elettronica greatly values the clients' requests and needs, taking care to offer targeted solutions to satisfy their requirements completely and working to develop a partnership that goes beyond the supplying of electronic circuit boards.
Our organizational style is our main peculiarity: technical expertise, production capacity, planning and management, as well as a widespread computer system, are all selling points that allow us to have great flexibility in order to uphold the required delivery times.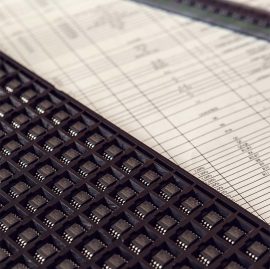 Material Management is, often, a highly personalised activity.A deep knowledge of market dynamics and of reliable primary and secondary suppliers gives us the expertise to purchase our material both locally and internationally, managing direct imports from the Far-East and from North America.
We thoroughly test and analyse all our purchases (exclusively made from suppliers authorized by the parent company) to make sure they completely adhere to current RoHs (or other) directives, so that we can confirm the reliability of the components we acquire.
Our structures allows us to offer various services, among which:
Purchase of electronics from brokers
Purchase of outmoded components
Consultation in the search for alternative components
Component warehouse management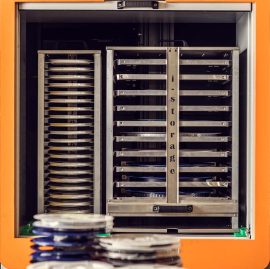 G.R. Elettronica has available 2 automated warehouses in which are stored both traditional and SMD components and materials.
The warehouses are connected to the company computer network, which allows for reliable and accurate management, for the automation of the picking and kitting phases, and for the optimization of loading/unloading operations of the components themselves, as well as the traceability and history of all the goods.
Shipment of finished products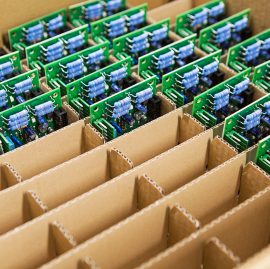 Shipping is the action that concludes the client's order. To qualify as a trustworthy supplier, it's essential to respect the agreed upon shipping times and to safeguard product integrity during transport.
G.R. Elettronica has as its main goal to follow the shipping times required by our clients. Our management style and our efficient computer system allow us to manage both spot and programmed orders with just in time (kan ban) deliveries.
Packaging activity is the essential operational phase that guarantees the quality of the product. Using adequate materials ensures a level of integrity suitable to fulfill the required standards.
After-sales and assistance services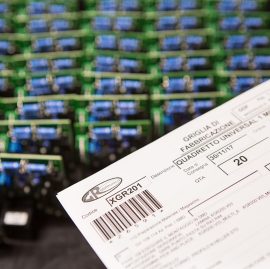 Our products are "born" the moment they are delivered to the client: during its life-cycle, it might require maintenance, repair or modification interventions.
G.R. Elettronica offers after sales support services for all its product, making specialised technicians available to tackle with efficiency and speed any potential problems, such as:
returns repairs
assistance for any potential problems concerning the product
necessity for modification due to a bug
re-engineering for functional modifications, changes in legislation or component obsolescence.