Custom Electronics in Led Lighting
G.R. Elettronica has gained over 10 years of expertise in the engineering and production of led cards and electronic monitoring devices for the lighting industry.
We supply custom electronics for the following fields:
Non-industrial or residential
Industrial and commercial
Shipbuilding
Horticulture
As a result of the constant evolution of LED technology, there are now a great and varied number of new possible applications that allow us to combine flexibility in the production with functional aspects regarding the durability and efficiency of these new lighting fixtures. If you are looking for a product which can effortlessly marry design and distinguished characteristics and performance, then our solutions in the led lighting field, with their specific electronics and custom-made for the exploration of innovative solutions along with some of the most important component suppliers, then G.R. Elettronica is the company for you.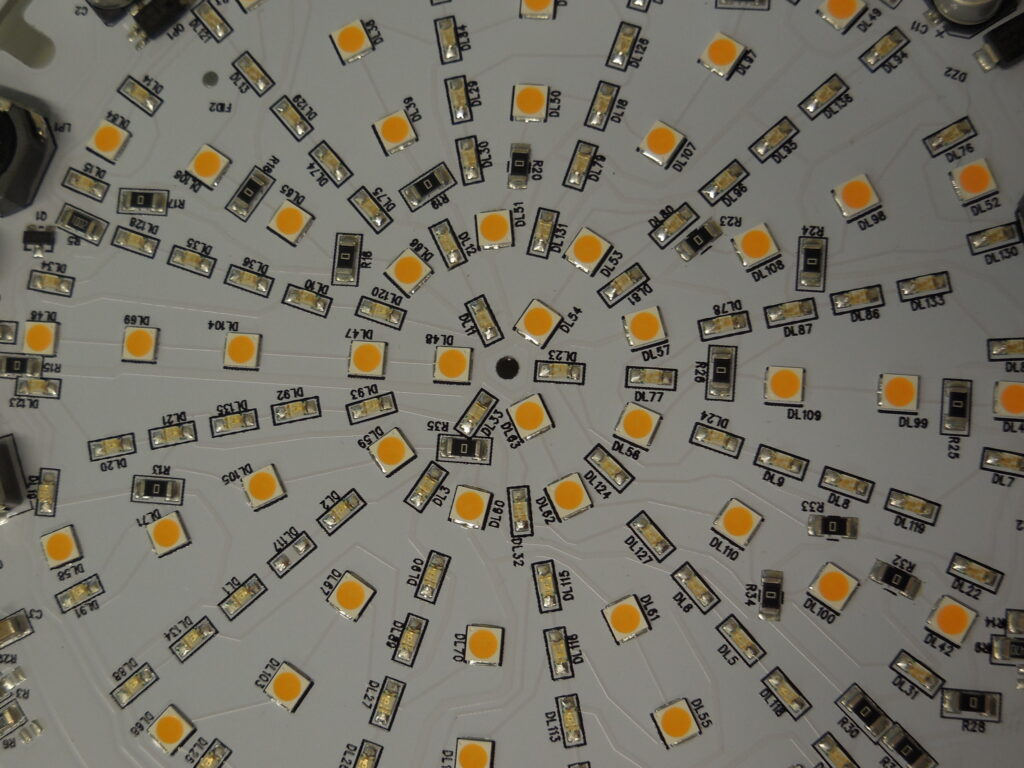 Among our products you can find:
Electronics for circular spotlights
Linear lighting cards and spotlights

with current stabilizers
with touch or remote control for dimming and color control

Control units for led intensity:

through BUS, Modbus, DMX, Ethernet, etc.
remote control via WI-FI through phone app
Led lighting for signage and advertising or decoration, both white and colorful RGB light
G.R. Elettronica, in an open partnership with its clients, utilises the best means and skills at its disposal to offer the best solution in terms of price/performance/services, in order to fulfil every specific of the requested custom product.
Be it an EXISTING PRODUCT, a PRODUCT TO MODIFY, or an entirely NEW PRODUCT to develop.