Custom Electronics in Home Automation and Building
G.R. Elettronica has gained over 30 years of expertise in the engineering and production of circuit boards and electronics in the Home Automation and Building industries.
We supply custom electronics in the fields of civil, commercial and industrial automation and monitoring (home building and industrial automation) for the following industries:
Domotics automation (smart house)
Electronics for retail distribution
Air intake systems
Automation of doors and windows
Elevators
Building automation includes a variety of systems and devices that aim to improve the efficiency and comfort levels of a given room, through connecting the devices to the space, allowing for smart control of their performance and direct monitoring, independently from where you are.
The products we offer in the building automation field are constantly evolving and improving, and we use always new technologies that, in our custom-made electronics following client specifications, guarantee performance and/or characteristics otherwise unavailable on the market. For us, made-in-Italy technology, quality and distinguishing ourselves from other competitors by means of performance or low-cost layouts is a point of pride.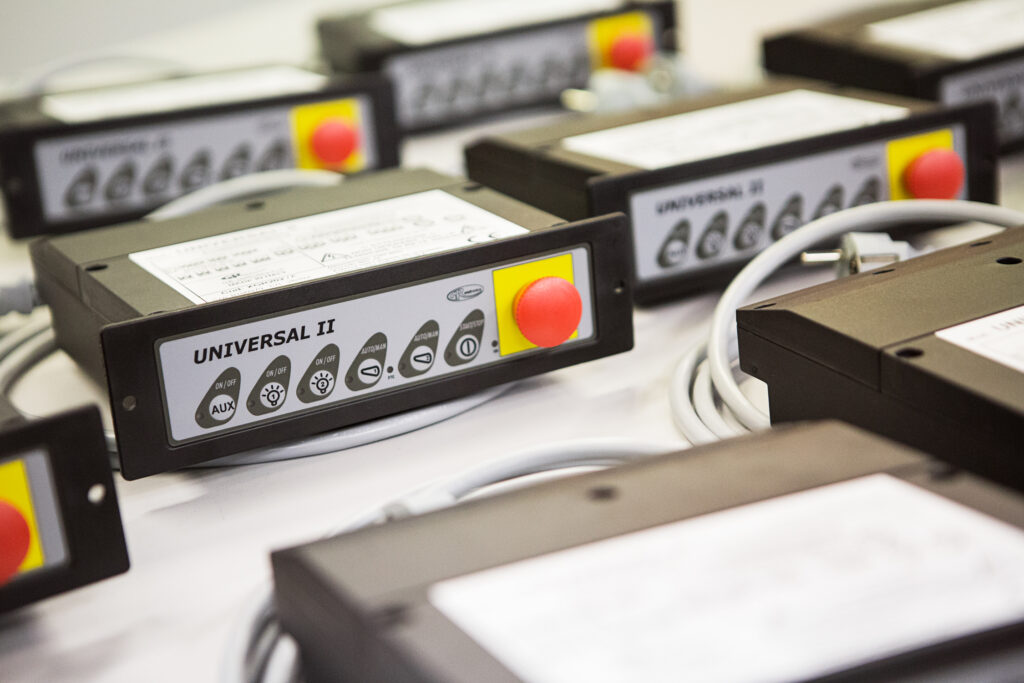 Among our products you can find:
Control units for air intake systems
Control circuit boards for motorised roller shutters
Elevator viewers
Control units able to be connected through:

RF (WI-FI, BLUETOOTH, LORA, ZEEG-BEE, etc.)
Wired line, BUS and Ethernet;
IOT (Internet and PC/smartphone access)

For large retailers

Electrical panels for checkout counters
Led lanterns for signage and advertising
Lighting for shelves
For more information, visit our website at www.bancocassa.it
G.R. Elettronica, in an open partnership with its clients, utilises the best means and skills at its disposal to offer the best solution in terms of price/performance/services, in order to fulfil every specific of the requested custom product.
Be it an EXISTING PRODUCT, a PRODUCT TO MODIFY, or an entirely NEW PRODUCT to develop.