CUSTOM-MADE CIRCUIT BOARDS
SINCE 1979
G.R. ELETTRONICA produces circuit boards and electronic machinery following customer specifications, for everything from single boards, to semi-finished and finished products. The company's production capacity is granted by 2 automated warehouses for materials management (PTH and SMD), 8 machines, a production line for automatic assembly and equipment to assure functional, automated and manual optical testing.
Where required, G.R. ELETTRONICA carries out activities for the development of electronics, researching the most competitive and suitable solution and making the best possible technological choices during the planning, engineering and optimization stages.
G.R. ELETTRONICA works in every sector where electronics are requiredstarting from industrial automation, to the medical and lighting sectors and so forth.
Organization is our main strength, supported by a computer system that allows us to plan and supervision the progress of the production (WIP) and to fulfill and managejust-in-time deliveries (Kan Ban). Furthermore, our company is characterized by great reliability and flexibility, and by the utmost attention we apply to following specifications of technical and commercial nature, as well as packaging, encoding and traceability instructions.
Our company was born in 1979, as a planning and building firm for custom electronics. During this time, we invested greatly in organization, professionalism and assimilation, acquiring a vast experience in management and products. As a result of this, we gained considerable technical skills in various categories, which allowed us to become partners of important companies.
At the moment, we have available a1000 sq.m. area, of which over 600 sq.m. are dedicated to the production section.
Our main objective at G.R. ELETTRONICA is to provide quality Electronics manufacturing services (EMS), as well as to become a key partner for our clients in everything regarding the outsourcing of electronics. Our core business is the production of custom built circuit boards, with an emphasis on personalization.
Our mission is:
Offer high quality products and services, up to the client's standards, with fast and punctual deliveries and a competitive price/performance ratio.
Promote and encourage engagement and collaboration with the protagonist of the production process (stakeholder)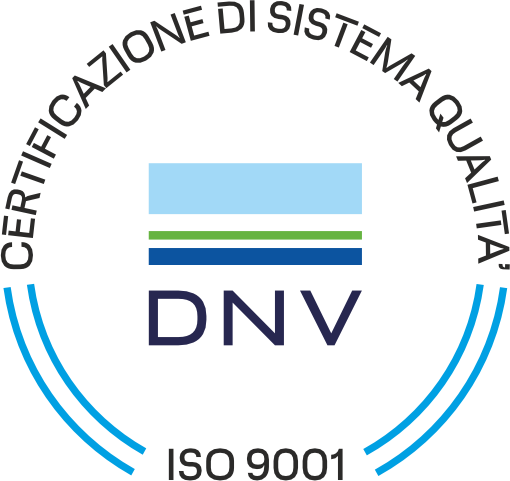 G.R. ELETTRONICA firmly believes that the Quality Management System carried out following the guidelines of UNI EN ISO 9001:2015 is an essential tool to grant constant improvement of offered products and services.
Company proceedings certificate
Company Quality System certificate starting 1997, following the ISO 9001 standard
CERT-02059-97-AQ-BOL-SINCERT
Objective of the certificate: Design, manufacture and sale of electronic and electric equipment