CUSTOM ELECTRONICS IN THE AUTOMOTIVE FIELD
G.R. Elettronica has gained over 10 years of expertise in the engineering and production of circuit boards and electronic components for electronics in the automotive industry.
We provide custom electronics for the following fields:
Air-conditioning
Battery chargers
We work in the sections of the automotive field that deal with tractors, trucks, agricultural vehicles, forklifts, mowers and all vehicles road-going or not, but who require specific solutions or are to be integrated with custom electronics to upgrade the performance or the comfort of the vehicle itself.
Our solutions are all custom made with custom electronics, and they fulfill specific functions, implementing characteristics and/or performance standards not found on the market, as requested by the client. For us, made-in-Italy technology, quality and distinguishing ourselves from other competitors by means of performance or low-cost layouts is a point of pride.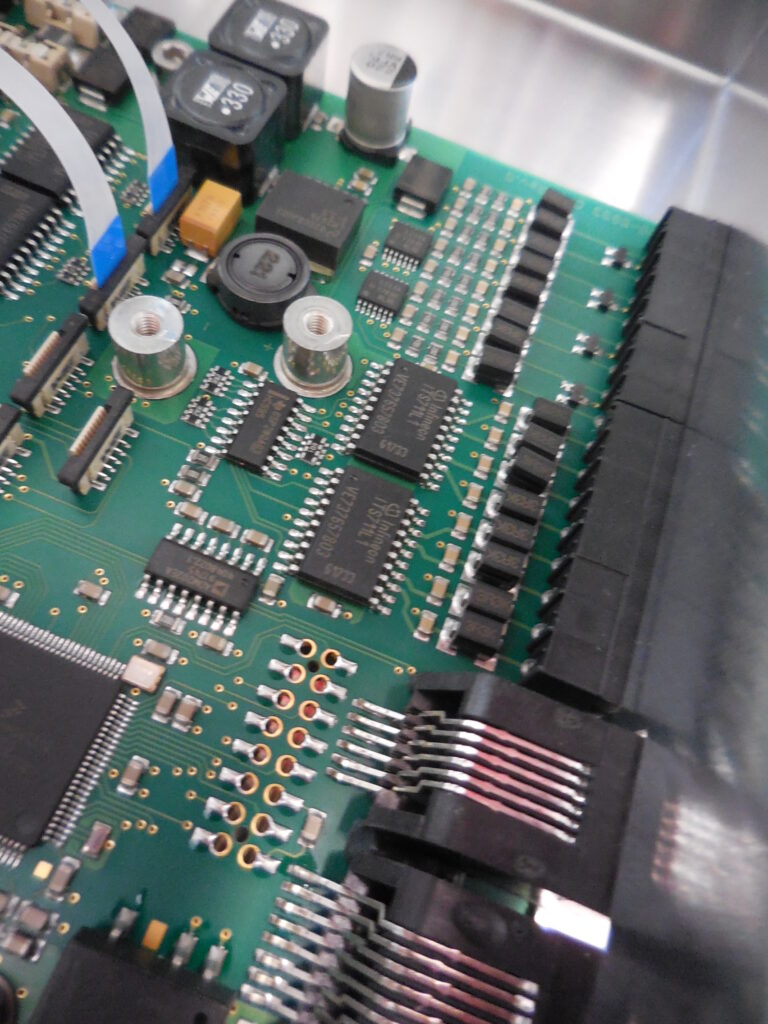 Among our products in the automotive field you can find:
Monitoring electronics for air-conditioners
Battery chargers for industrial machinery
Control and monitoring circuit boards for environmental parameters
etc.
G.R. Elettronica, in an open partnership with its clients, utilises the best means and skills at its disposal to offer the best solution in terms of price/performance/services, in order to fulfil every specific of the requested custom product.
Be it an EXISTING PRODUCT, a PRODUCT TO MODIFY, or an entirely NEW PRODUCT to develop.