CUSTOM ELECTRONICS IN PORTABLE EQUIPMENT
G.R. Elettronica has gained, in recent years, a good amount of expertise in the engineering and production of circuit boards and electronic components for portable utensils and equipment,
that are mostly used in the agricultural, mechanical and other fields.
We provide custom electronics for the following fields:
Electric utensils
Agricultural equipment
As a result of the technological development of battery-powered devices, it is now possible to make portable equipment that can easily rival some of the more traditional kinds. The fact it is possible to have an electronic core allows for the implement of new functions, which in turn make them easier to control and can provide useful information on the best way to use the equipment itself.
Our solutions are all custom made with custom electronics, and they fulfill specific functions, implementing characteristics and/or performance standards not found on the market, as requested by the client. For us, made-in-Italy technology, quality and distinguishing ourselves from other competitors by means of performance or low-cost layouts is a point of pride.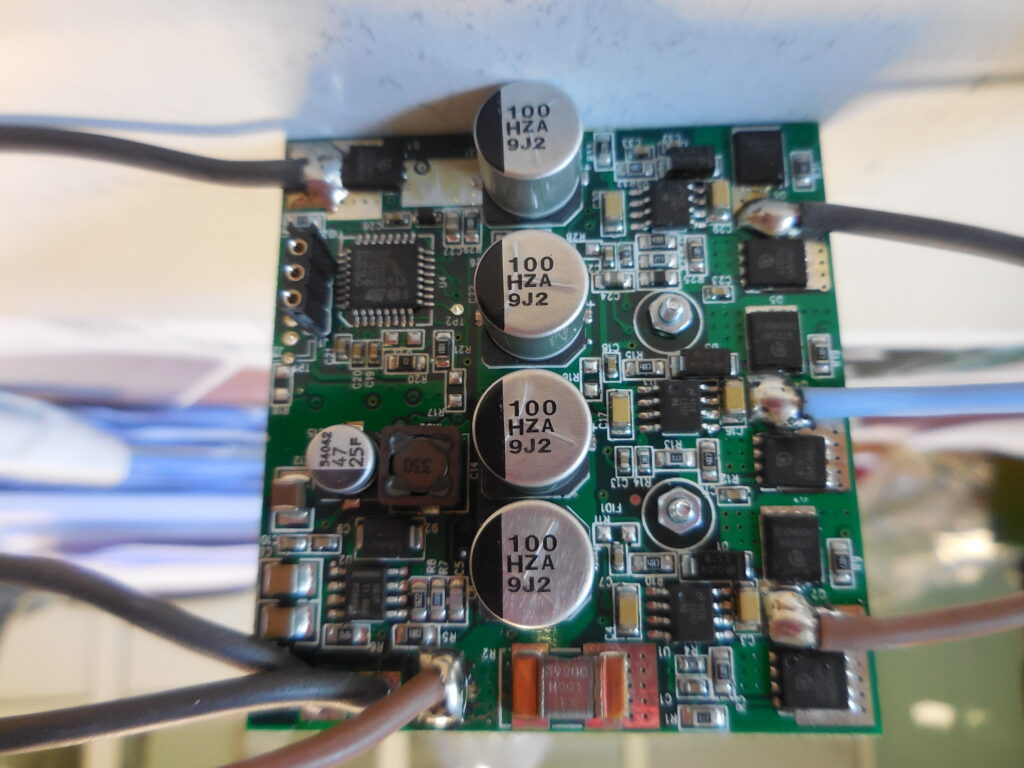 Among our products you can find circuit boards or battery-powered (12 to 36Vcc) equipment:
control units for brushless and sensorless engines and sensors
control units for brush engines
control units able to connect through BUS and Wi-fi or Bluetooth through phone apps
monitors and interfaces with specific functions
G.R. Elettronica offers the best of the company's means and skills in their partnership with the client, in order to create the best possible solution on every level, from price to performance to service, and satisfy every requirement of the requested custom product.
Be it an EXISTING PRODUCT, a PRODUCT TO BE MODIFIED or even a NEW PRODUCT to develop.