ENGINEERING AND PRODUCTION
OF ELECTRONIC BOARDS
G.R. Elettronica offers production services finalised to providing custom electronics boards and devices.
Our objective is to be partners for our clients, utilising the best means and skills at out disposal in order to satisfy outsourcing requests of electronic devices.
We will suggest the best solution on a price/service level to comply
with the realisation standards of the requested product.

Be it an EXISTING PRODUCT, a PRODUCT TO MODIFY or a NEW PRODUCT to develop.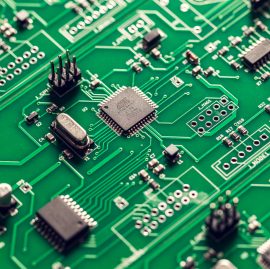 G.R. Elettronica makes electronic boards with PTH ed SMD components thanks to their own automated production lines and manual finish, with PCB support in FR4 or Metal Core.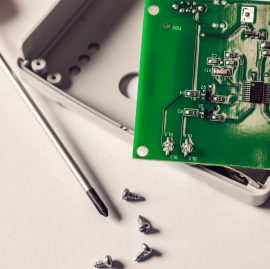 G.R. Elettronica manages the assembling of electronic devices such as semifinished products that complete the electronic board with electric or mechanical parts to facilitate the assembly on the final product.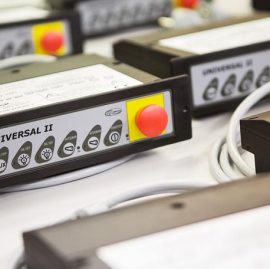 G.R. Elettronica has the ability to provide their clients with a finished product defined by the requested specifics, ready to be stored and shipped.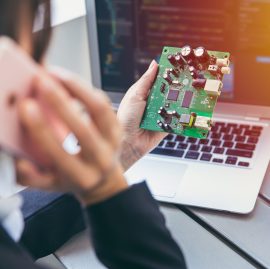 G.R. Elettronicahas the ability to analyse and solve the client's requests, offering custom-made electronic solutions. We can offer our clients products that accurately follow their specific demands, by planning, engineering and personalising each product ourselves. We offer services regarding projects, hardware and software, prototypes and pre-series, compliance regulations and CE brand.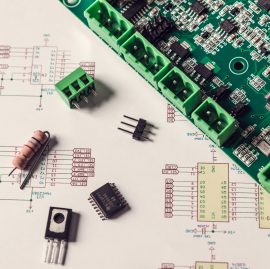 G.R. Elettronicahas the means, the structure and the skills to efficiently study and manufacture the requested products. Our technical skills, materials and shipping management, productive and verification capacity and post-sale assistance to offer our clients a service that goes above and beyond the simple assembly of circuits. G.R. Elettronica can fulfil any need for electronic product outsourcing.
CLIENT-ORIENTED
ORGANISATION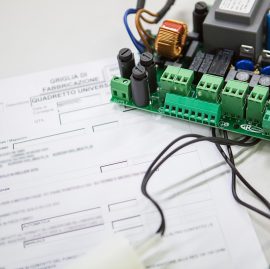 G.R. Elettronica has as its founding values care towards our clients, efficiency and flexibility. Our professional skills and expertise, supported by an organisation which takes advantage of a widespread information system, allow us to be a competitive partner, with reduced time-to–market and just-in-time deliveries (Kan-Ban).
Our skills and expertise allow us to offer guidance in different industries.
Our products are made in Italy
We follow every single one
from the initial phases of planning to their realisation.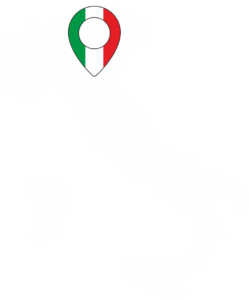 Our quality system is guaranteed:
Our company has been certified ISO9001 since 1997.